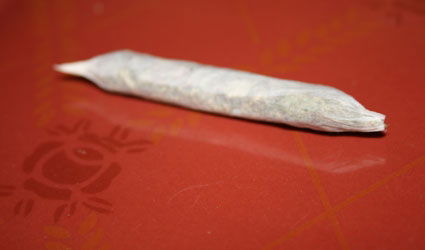 A MAN has been arrested in Motril for carrying 100 grammes of marihuana reportedly intended to be sold in his car. The arrest took place during a preventive action against the sale of drugs in certain areas of the town.
National Police officers found the arrested, aged 48, smoking a joint by his car. After a quick search, they found the marihuana and a large knife inside his vehicle.
The officers seized the drugs and the car, and arrested the man, who has been remanded into custody. According to Spanish jurisdiction, having more than 50 grammes of marihuana can be considered as illegal drug trade.