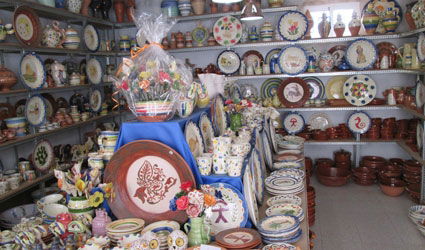 THE marble region of Almanzora has seen one of its petitions become a reality. The Department of Tourism and Trade published a declaration on an official bulletin of the Government of Andalucia confirming Macael and the Almanzora Valley as an area of artisanal interest.
Macael and the Almanzora Valley make up the first part of the province to receive this recognition and join seven more in Andalucia.
The declaration of this area has been promoted by the Association of Artisans of the  Marble zone and brings together 15 workshops, all of which are dedicated to carving stone and marble apart from one dedicated to pottery. In terms of geographical distribution, nine are located in Macael, two in Olula del Rio, two in Fines, one in Albox and one in Cantoria.
Albox is unique with the factory Los Puntas Alfareria in the Loma representing the pottery industry. The General Director of Trade, María del Carmen Cantero stated this represented an advance in the structuring of the sector, commenting that "The craftsmanship is the best example of Andalucian customs."
The bonus for the craftsmen and workshops that obtain this distinction is that they may appear in official publications and guides for crafts and tourism. They also get the chance to participate in fairs and other events organised by the department with the aim of promoting and improving the marketing of artisanal products in the community.