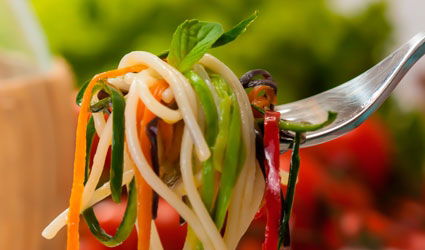 PASTA is the meal most Britons turn to when making something quick for dinner, a study by Birds Eye has revealed.
The Italian dish tops the list of the so-called 'go-to' meals, which are prepared and served in less than half an hour, with 33 per cent of polled people mentioning it.
It is followed by jacket potatoes (with 11 per cent of people preferring it), stir-fry (10 per cent) and beans on toast (8 per cent).
More than 1,000 people were polled in this study, and 49 per cent of them said they depended on these dishes week after week.
And 33 per cent of them said they ate the same dinner at least twice a week.
This is despite 36 per cent of them considering themselves as 'foodies,' and 54 per cent claiming to look for different flavours when grocery shopping.