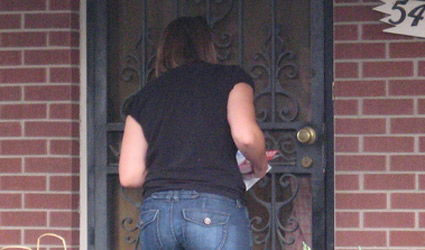 A WOMAN, aged 34, from Baza has been arrested by police in Olula del Rio charged with robbing a 77-year-old woman.
The Guardia Civil investigation began in mid July, after a complaint was filed at Olula del Rio police station. The robbery occured when two women entered the house of the pensioner who lived alone. Pretending to be known to the victim, they managed to steal assorted gold jewellery and a purse containing €250.
One of the women began talking to the victim presenting herself as a daughter of a friend, sitting herself down on the couch and asking the victim about her health and even if she had taken her medical treatment.  Meanwhile the second woman went through the house managing to find the jewellery and money which was stolen.
The Guardia Civil  focused their attention on a woman who had been seen repeatedly asking for money at the town's market. After trying to locate her several times at her home in the town of Baza, agents finally caught her in Olula del Rio where she was arrested. The woman was known to police having several other convictions to her name. Agents have not ruled out  further arrests connected to the robbery.