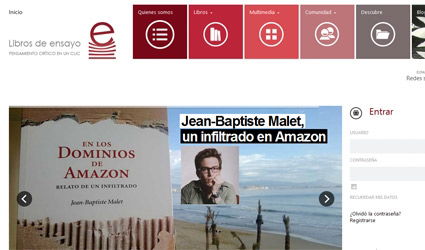 THREE Alicante men have launched the first website dedicated exclusively to the literary genre of the essay.
Www.libroensayo.com is an independent site which aims to recommend books, audio and video references on sociology, journalism, reading and editing, citizenship and consumer culture in the information society.
One of the creators, Antonio Adsuar, said: "All our themes are closely related to the digital revolution and the impact of these in the future of cultural industries as a business and its impact on the culture at large."
The site has been fully designed and created in the province of Alicante and already has over 1,100 followers on Twitter. The website is also a finalist in the Provincial Weblog Awards.