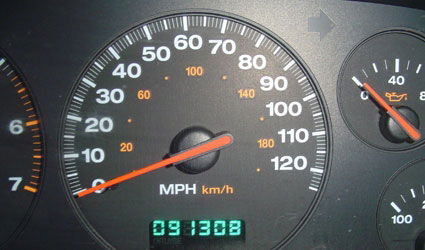 THE Guardia Civil have arrested a total of 24 people accused of belonging to a network that manipulated the mileage on at least 252 vehicles to  promote their sale in the second hand market.
All are business people engaged in the sale of used vehicles, acquired mostly at low prices from domestic and international leasing companies at trade auctions.
The  vehicles selected had a high mileage with some of them topping 300,000 kilometres and were less than three years old avoiding the need for a MOT inspection and mileage control, a fact that was exploited by the businesses involved.
A specialist in electrical engineering, with knowledge of computers and electronics then used sophisticated technology acquired from abroad to change the clock to 80,000 kilometres which managed to increase the value of the vehicle.
Since the beginning of the investigation, the Guardia Civil has checked and filtered through a list with about 32,000 vehicles which had been purchased by the network. These findings have brought to light the manipulation of 210 vehicles, mainly in the province of Almeria.
It has also been determined that the organisation could have affected with this scam around 1,000 people throughout Spain since one of the main buyers also sold vehicles over the internet.