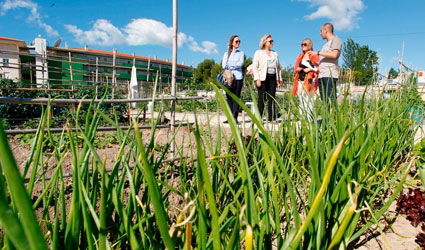 ALBIR'S municipal allotments should be ready for use at the beginning of next year. Work begins next month on clearing land for 30 new allotments on a 2,500 square metre plot near La Estradao.  Another 46 will be installed on 4,000 square metres near the desalinisation plant and new Ecoparque, announced Alfaz del Pi's Environment councillor Vicente Soler. 
There is a €10 fee and allotments will be available for two years. Five thousand square metres of municipal land has been converted into 58 allotments since 2008, with others on adjoining land that are used by local schools.
The allotment scheme has been a great success since the outset and Alfaz and Albir will soon have a total of 254 allotments on 21,500 square metres of land, Soler said.
Those interested in acquiring an allotment should apply in writing to the Registro at the entrance to the Alfaz del Pi Town Hall.