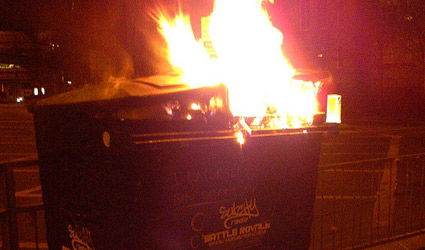 RESIDENTS were evacuated from a building in Elche as a succession of fires took hold in the city.
The fires hit 10 rubbish containers over a period of six hours throughout the night and also damaged three vehicles.
The first fire occurred in Avenida Valencia at 11pm, and burned a waste container to the ground. At around 1.30am fire crews were called to another similar fire and three hours later, four containers were ablaze in Calle Guillem Santacilia. The thick smoke entered a neighbouring building and resident were evacuated for 45 minutes.
At 5am two more containers were alight affecting two vehicles followed by another call 15 minutes later as two containers were on fire calle Monserrate Guilabert Valero, also affecting a car.