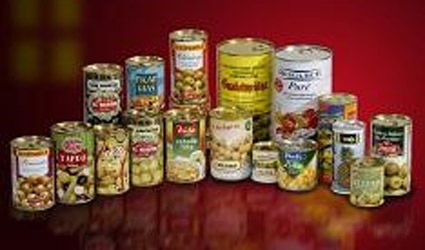 THE US company Crown Holdings recently acquired Murcia-based can-producer Mivisa.
Crown, a leader in consumer packaging, paid €1.2 billion for the Murcia company whose annual 6 billion "easy open" ring-pull tops make it a world leader.  Mivisa is also Europe's third-largest can manufacturer.
The company was founded by Miguel Vivanco in 1972 to answer demand from Murcia vegetable-growers and exporters. Vivanco sold out in 2000 for €200 million, after which the company changed hands several times.
All were venture capital companies that favoured expansion and allowed Mivisa freedom to work professionally, said CEO Tomas Lopez who has been 33 years with the company.  But it was satisfying to return to an industrial group, he admitted.
The sale to Crown Holdings – which is subject to EU review – is mutually beneficial to both companies, Lopez explained.  The 2,000 Spanish employees will keep their jobs and Mivisa, which also has factories in La Rioja, Asturias, Galicia, Extremadura and Sevilla, will retain its Murcia headquarters.
"We are two very powerful private companies doing the same thing, and now we can stop competing with each other.  Instead we can go hand-in-hand," Lopez said.