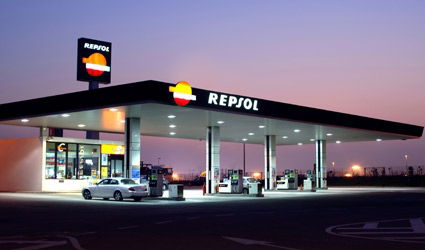 PEMEX, Mexico's state-owned oil company wants to buy a 10 per cent holding in Repsol, according to press reports.
It already owns 9.3 per cent and if, as thought, it joins forces with the world's richest man, Mexican Carlos Slim, Pemex would have a controlling stake in the Spanish multinational.
The Mexican corporation, which made huge losses last year, is "enormously interested" in acquiring Repsol's high-end technology, sources said.
Repsol has a "free float" of just over 60 per cent and if the deal goes through Slim would buy shares on the open market.  This would cost an estimated €2.4 billion.
In the past Pemex has threatened to exit the company owing to differences with Repsol's chairman Antonio Brufau.  These arose from the company's strategy of suing companies associated with YPF, its former subsidiary nationalised by the Argentinean government last year and now state-run.
Pemex will call an extraordinary meeting of Repsol shareholders before the end of this year according to unnamed sources quoted by online news site, El Confidencial.
Major Repsol shareholders include Caixabank  (12 per cent), construction company Sacyr (9.4 per cent), Pemex (9.3 per cent) and Singapore investment company Temasek (6.3 per cent).