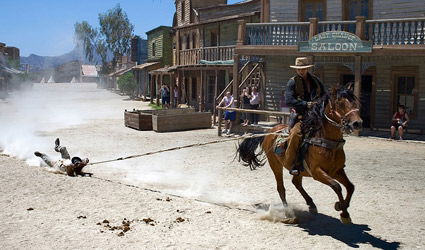 THE International Photography Contest 'Almeria Tierra de Cine', will be contested by 30 images showing film locations in the province of Almeria.
The competition is one of the activities that take place within the framework of the XII International Short Film Festival of Almeria (Almeria en Corto) which starts next week.The contest is now in its third year and Head of Culture Maria Vazquez was thankful for the great response this year, with  a total entry of 225 photographs.
The 30 selected works will form part of an exhibition that will be held during this edition of Almeria en Corto and during 2014 will travel as a roaming exhibition to different towns in  the province.
The contest includes prize money worth €1,100, divided into a first prize of €600  a second prize of €300 and a third prize of €200 . The panel of judges this year is comprised of the National Photography Prizewinner, Carlos Perez Siquier besides Pablo Julia, director of the Andalucian Centre of Photography and the costume designer and artist Paco Cañizares.