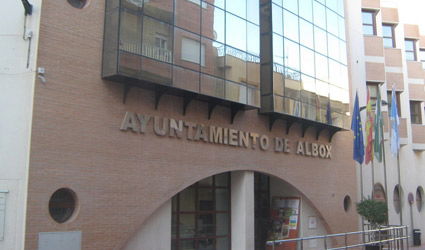 THE General Secretary for Land Management of the Junta, Nieves Masegosa visited Albox last week.
He attended a meeting accompanied by the General Director of Urban Planning, Manuel Benabent, and Almeria delegate Jose Manuel Ortiz. The meeting was attended by the Mayor of Albox, Rogelio Mena and the president of the Association of Entrepreneurs and Professionals Albox, Almanzora Valley (AEPA) Martin Martos.
The meeting was called  to support the compromise reached in recent weeks by the Regional Administration to offer a solution to thousands of illegal houses for which a decree to regularise houses in force since 2012 – has not been a solution.
What began as a general meeting transformed into an agreement to create a working group formed by AEPA, the Junta de Andalucia and Albox Town Hall to analise the illegal housing situation in the Almanzora Valley.
The agenda included the proposed modification of Article 185 of the LOUA in paragraph 2 and its request to the Andalucian government through parliament. The article concerns urban subdivision on land considered to be undeveloped , and according to the mayors of Almanzora and home owner's pressure group AUAN prevents 'illegal' homes in the area from being regularised.
However the option to modify this law does not appear to be a priority, with Masegosa choosing instead to work within the current legal framework to study possible solutions that would be applicable to the whole of Andalucia.
The meeting did not go down well with the Mancomunidad of the Almanzora Valley, considering it 'shameful' that other mayors, town halls and groups have been left on the fringe after several cancelled meetings to bring everybody together.