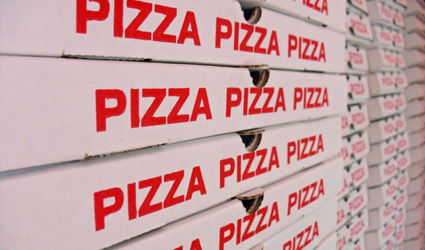 PERHAPS one of the things we pay less attention to when ordering a pizza is the box it comes in.
For many pizza boxes are nothing less than an accessory, and most of the times, if not always, they end up unnoticed in the rubbish bin.
But now a self-proclaimed expert in pizza boxes has decided to look beyond the food and focus his attention on the cardboard container.
In Viva la Pizza! Scott Wiener has traced design trends over the past four decades.
The book is the result of collecting and cataloguing pizza boxes for more than five years.
In it, Wiener presents more than one hundred weird and wild box designs and explores the curious history of this item.
The book includes international designs, corporate designs and dozens of quirky images from family-run pizzerias.
The result is a new way to look at one of the world's favourite foods.