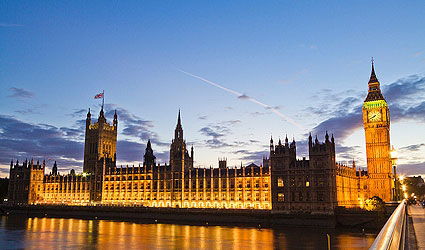 THE UNITED KINGDOM is confirmed as the top emigration destination for Spanish young people. The main reasons are to learn English, the price of flights and much higher minimum salaries.  There has been a 52 per cent rise in applications for paid work and a 40 per cent increase to work as an au pair with British families.
Young Spanish people continue to try and get away from the crisis by going abroad, and the United Kingdom has become the preferred escape route.  This is shown by an 85 per cent increase in Spanish registered on the British social security system, according to the British National Statistics office.
Of the Spanish young people aged between 18 and 27 who go abroad with 'Speak&Go Languagues', 61 per cent went to find work and learn English, and 55 per cent prefer Britain as a destination.
When questioned about the reasons for choosing Britain, the majority, 37 per cent, stated the possibility to learn English, because they believe they will have better job prospects in the future. 
For 17 per cent, the frequent low cost flights was the attraction.  Only a small percentage decided to emigrate for higher salaries, although many of the Jobs on offer in the United Kingdom at the momento are unqualified positions, particularly in the service sector.
This data was compiled by Speak&Go Languages, an agency dedicated to the provision of English, German and Mandarin courses overseas.  
According to their representative Silvia García, "the spectacular increase in Spanish youth emigration to Britain is not surprising, because the situation in Spain is as it is, with youth unemployment figures higher than 56 per cent and in the United Kingdom there are more situations vacant, although on the whole they are low level positions."
Despite this, the profile of young people emigrating has changed a lot in the last few years.  It is now mainly university leavers and post graduate students, with a high level of education, according to Garcia.
Since the beginning of the recession, more than 400,000 young people have emigrated from Spain, according to INE.