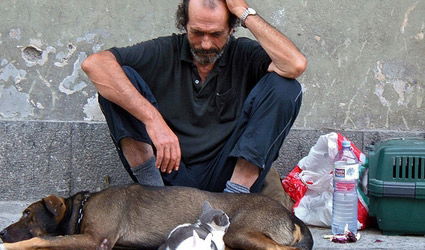 BEGGING and gambling in the streets of Pollensa is history.
A new municipal bylaw expressly bans the practice of street begging that can be considered insistent, intrusive, aggressive or organised.
The ordinance is especially inflexible with those acts of begging in which, whether direct or indirectly, children or impaired people take part.
The rule sets fines that range from €120 for minor infractions (blocking the pedestrians' way when begging), to €3,000 when children or impaired people are involved.
The recently passed bylaw also bans gambling games from the streets.
These are considered as a serious infraction and can be fined from €750 to €1,500.
Shell game, also known as thimblerig, is especially targeted by the ordinance.
The practice of this game in which a small ball or pea is quickly shifted from under one to another of three small cups to fool the spectator guessing its location can bring fines of up to €3,000.