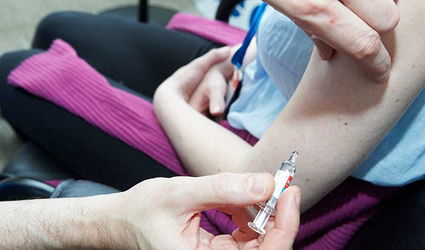 AROUND 620,000 people have received flu shot across the Valencian community.
Almost 230,000 of them were in Alicante province, that is 37 per cent of those who received the vaccine.
The Regional Minister for Health, Manuel Llombart, said one of the main objectives of the campaign for influenza vaccination "is to raise awareness of people with risk factors and in certain groups, to adopt the habit of being vaccinated annually." He added: "The scientific evidence shows that the vaccine reduces 79 per cent of hospital admissions in those aged over 65 years, so it is crucial to get the message to these and other vulnerable groups."
Of the total doses administered so far, 52.42 per cent were to those in the high-risk group including adults or children with chronic cardio-respiratory problems and chronically ill residents in closed institutions. More health workers and medical personnel were vaccinated, accounting for 3.16 per cent of the total.
The region has invested around €2.8million to buy 800,000 doses of flu vaccines for this year's campaign, a saving of €84,340 over last year.