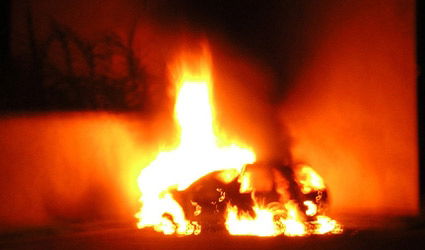 A MAN known as 'The Dwarf' has been found guilty of the murder of a woman, who was burned to death in the boot of her car.
Palma provincial court heard that he stole the car of the 25-year-old victim and €500 she was carrying, which he used to buy heroin.
He forced her into the boot of the car and, after driving around Mallorca for 13 hours, stopped to buy five litres of petrol, set fire to the vehicle with Ana Niculai inside, still alive, tied and gagged.
He is believed to have taken some of the heroin and injected her with the rest to keep her quiet. The vehicle was found on a property on the road from Muro to Can Picafort.
He was arrested a week later.
The public prosecution is asking for 44 years and six months in prison, while the private accusation, the victim's family and her boyfriend, are asking for 47 years.
At the time of the murder, he was on release from a social centre in Palma after serving prison time for crimes including theft and sexual assault.