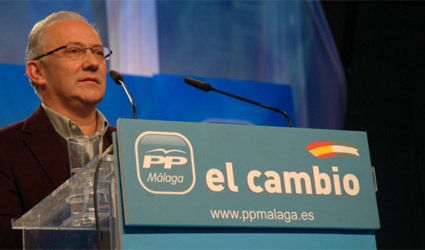 THE Socialist Party in Alhaurin el Grande has asked the prosecutor's office to study whether former mayor Juan Martin committed a crime by not leaving his position.
More than a month after being banned from holding public office for corruption, the mayor remained in his position. 
On October 9, the Supreme Court banned Martin Seron from holding public office for one year for taking money from a businessman in exchange for a building permit. 
He had delegated the mayoral tasks to his number two and President of the conservative Partido Popular in Alhaurin el Grande, Toñi Ledesma, saying that he had not received the sentence via legal channels and therefore could not comply.