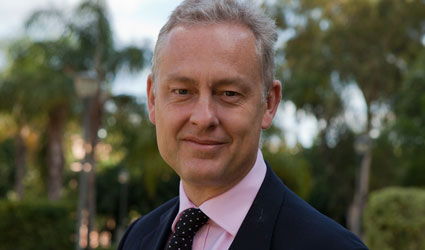 HELPING expatriates facing the threat of having their properties demolished is at the top of the agenda of Britain's new ambassador to Spain.
But Simon Manley, a 46-year-old father of three daughters, admitted the embassy is essentially powerless to stop the bulldozers. "It is not in our power to change decisions, but we can talk to people who do have that power."
He added that he has already spoken to representatives of the Junta de Andalucia regional government and the Mayor of Malaga about the situation which many innocent homeowners have found themselves in.  Several 'illegal' homes in the region have already been demolished, the latest two owned by British couples who had bought the homes in good faith. 
Many homes have been declared illegal by the Junta de Andalucia despite them having planning permission granted by the local town halls.
Mr Manley said: "Many of the stories are heart-rending. The Spanish property market is starting to show a recovery. If the authorities want to build on that then they have to address uncertainty. They have to be aware of the uncertainty people have when they hear of these awful things happening and people losing their homes."
He added that there are solutions to the problems. "I hope they (the Spanish authorities) grab them."
Speaking of his role as ambassador, the Oxford and Yale educated diplomat said his biggest challenge was to help boost British businesses in the country, as well as to work with the Spanish authorities on security issues.
"We have already had success with the latest 'Unlucky 13' Crimestoppers appeals that within hours of its announcement resulted in the capture of one man."
He added that his background as Director Europe at the Foreign and Commonwealth Office (FCO) and before that in counter terrorism will stand him in good stead.
He said that Britain and Spain have shared experiences in combating both domestic and Islamist terrorism, with the two worst Islamist terror attacks in Europe hitting the two countries.
And on top of that Spain and Britain are hugely important to each other economically, with Spain being Britain's eighth largest export market. Spain is also the sixth largest inward investor. "These two issues (security and economic factors) are areas in which we can work with Spain. They are hugely important," concluded Mr Manley.