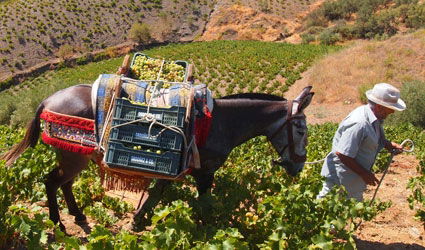 TWO wines from the Axarquia were served at the Queen Sofia Spanish Institute Gold Medal Gala held at the Waldorf Astoria hotel in New York.
The event, presided over by Queen Sofia, was to recognise actor Antonio Banderas and former US Secreatery of State Hillary Clinton for their contribution to the international appreciation of Spain and Latin American.
The wines served were Botani dry muscatel and Botani sparkling muscatel by Axarquia Winery Jorge Ordoñez. An albariño Galician wine by La Cana winery, a subsidiary of Jorge Ordoñez, was also served at the gala.
This is not the first time a wine from the Axarquia has been used at an international event. Last year a muscatel Victoria nº2 by Jorge Ordoñez Winery was served at the Nobel Prize award banquet in Stockholm.
The Axarquia is one of the oldest wine-producing regions in the World. The first vines are thought to have been brought by the Phoenicians and grapes have been cultivated ever since.