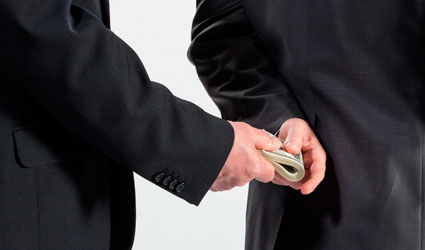 A BRITISH man has been ordered to pay €15 million in civil liability into court. But police will have to find him first. The judge in charge of the Operacion Relampago (Lightning Operation) has ordered that Peter Brian Bradley, the main accused, to pay the sum.
Bradley's whereabouts have been unknown since he served a prison sentence in the UK. The judge has also placed a €22 million civil liability order on lawyer Alejandro Feliu, for whom the Prosecutor's Office has asked for a 16-month prison sentence.
Both Bradley and Feliu have been charged with an alleged crime against the Public Treasury.
Former secretary-general of the conservative Partido Popular in the Balearic Islands, Alberto Herran, has been charged with alleged money laundering and is facing a €2.6 million charge. The money will be kept by the court until the case is resolved. If found guilty and compensation is ordered then the money will be used to pay it.
The Operacion Relampago looks into the implication of Bradley in the illegal buying of a villa in Calvia. According to the judge, he bought it through his company, Bell Brogit SL, which avoided €1,478,166 in taxes in 2004.
He reportedly did so with the help of the rest of the accused.