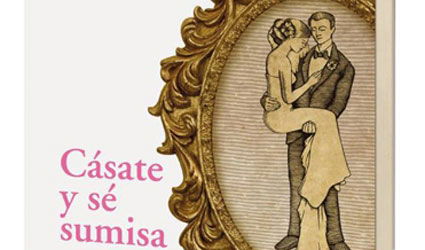 THE archbishopric of Granada says it can see no reason for withdrawing a book aimed at women entitled 'Get Married and be Submissive'. 
The book has been published by publisher 'Nuevo Inicio' which is dependent upon the archbishopric, and is a translation of a best-seller by Italian journalist Constanza Miriano, first published in 2011. She is married with four children and has sold 50,000 copies of the book.
It is reportedly about Christian faith, marriage, children, education and social life and is available in most book shops.
Several political parties have expressed their negative opinion of the book, and left-wing party Izquierda Unida has demanded that the prosecutor's office investigate whether it violates women's rights. 
The archbishopric says the book is being criticised by people who haven't read it, when it is actually "very interesting from a Christian point of view."
The title, they say, is based on words said by Saint Peter, the same as the title of the second part, which they also plan to publish, which is aimed at men and called 'Get Married and Give Your Life for Her".