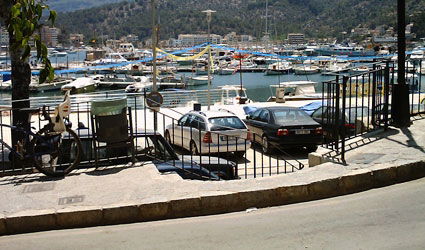 A GERMAN tourist, 35, has been sentenced to two and a half years in prison for causing an accident in which a motorcyclist, 19, died in Soller Port in 2007. 
Palma Provincial Court has confirmed the sentence for negligent manslaughter which he was given by a criminal court for changing the direction of the hire car in which he was travelling with his partner at a dangerous point in the road with a solid line.
He did so very slowly, so the vehicle remained right across the two lanes of the road for some time. The motorcyclist was travelling at approximately 100kph, although the speed limit on the road was 90kph.
He swerved in an attempt to avoid the car but hit it and was thrown several metres. He sustained severe injuries which caused his death. Two pedestrians witnessed the crash. The driver underwent a breath test and it was found that he had not consumed alcohol.
The driver has also been sentenced to pay the victim's parents €90,954 in compensation and is banned from driving for three and a half years.