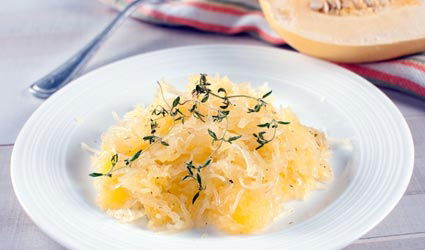 SPAGHETTI SQUASH is the food to be looking for in autumn.
This variety of winter squash is said to be low in calories and contains many nutrients including beta carotene, folic acid and vitamin A.
Its bright yellow flesh is solid when raw, but the real surprise comes when it's cooked.
The flesh falls in the shape of spaghetti when steamed or boiled, which makes it a great alternative to pasta.
The sweetness of the gourd makes it a good ingredient to be mixed with Asian flavours.
In addition, it can be cooked in almost any way, as it is a very versatile food.