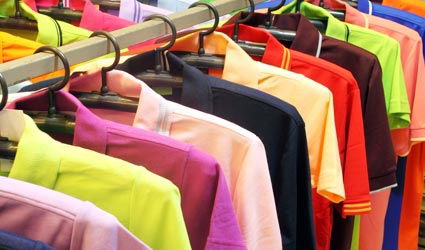 A FRIEND says she loves your new fashionable jeans. They were a snitch, you reply – only €10 from that trendy high street store in town.
Yes, it's amazing that a garment can be made thousands of kilometres away in Asia, transported to Europe and then sold on for a few mere euros.
But with today's fast-fashion trend, where new and cheap items of clothing are entering our shops week after week, consumers are forgetting to question how it is possible to sell clothes at such low prices, as they are more concerned about keeping up with the latest fashion.
In the same way that it's important to be responsible about budgeting and saving money, we must be ethically responsible about our spending too. For far too long, big name profitable clothing companies have been taking advantage of cheap labour forces in places like Bangladesh. They have been turning a blind eye to ridiculously low salaries and unsafe working conditions all because the only thing they are concerned about is their bottom line, not the health and safety of workers.
In the same vein, consumers are also guilty, refusing to dig deeper into 'why' something is so cheap, because it suits to get a bargain. If we knew the reality behind the production of our new €10 jeans, would we be so quick to buy?
Currently a motion is being discussed in Bangladesh, where the country's wage board has proposed raising the minimum salary for garment industry workers by 77per cent to 5,300 takas (€50) a month. What are these workers getting paid now if this €50 is after the proposed rise?
After the collapse of a garment factory in Bangladesh in April, which killed more than 1,100 workers, some clothing brands are signing up to agreements to improve working conditions in the country. But, as consumers, we too are responsible for playing our part. It is time for those of us who can afford it to start questioning every such purchase we make, and to start voting for the welfare of others with our wallets!