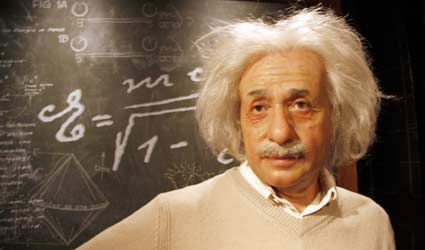 IMMIGRATION does not figure amongst Spain's problems.
Although immigrants make up 6.9 per cent of the Spanish population, this is an issue Mariano Rajoy does not have to solve or make promises about.
Some immigrants set up businesses or retire here. Others come looking for work as there is no other way of surviving in Spain, even if they must dive into the submerged economy.
Despite squawks about xenophobia, generally from people unable to express themselves in Spanish, this country is reasonably accommodating.
The benefits system is less accommodating because it has always been necessary to put in before taking out.  
"Benefits tourism" does not exist, putting Rajoy in a more fortunate position than David Cameron.
Although the UK population has an immigrant population of 3.9 per cent they and asylum seekers are seen as milking the system although only a minimum do so.
There is a problem, of course, but the biggest benefits drain are ethnic Britons, many of whom have never done a day's work in their lives.  The Spanish should be so lucky.
Artistic licence
AN exhibition of prints at Madrid's Matadero Centre for Creative Design, dealt unflatteringly with prominent Spanish and international politicians.
Victims included Rajoy, Ruiz-Gallardon, Cardinal Rouco Varela and Madrid's mayor Ana Botella. 
Councillor for the Arts Pedro Corral ordered the removal of Botella's print which showed her morphing into Albert Einstein because it was "gratuitously insulting."  
Botella ordered its reinstatement, doubtless aware that gratuitous insults enter into a politician's job description.  Besides, Angela Merkel as Miss Piggy came off far worse than the mayor.  
The biggest spenders
THE world's third-richest man, Amancio Ortega, is Spanish and sells clothes.  Further down the Forbes Rich List at 149, but still not short of a bob or two, is Juan Roig who sells food.  He started off selling meat, but that's another story.
Thanks to Zara and Mercadona it's possible to dress and eat on a smallish outlay.  Further proof that the largest fortunes are those that rely on the purchasing power of the modest, not the rich. 
Best eaten cold
NINETY PER CENT of Franco era relics have been removed said Justice minister Alberto Ruiz-Gallardon.
Two years ago there were still 705 pre-constitutional plaques and shields but only 97 are left, Ruiz-Gallardon told the Spanish parliament in answer to a question from Basque MP, Emilio Olabarria.
Statues of the late dictator are long-gone but some monuments remain owing to the impracticality of removing them. The Victory Arch at the Complutense University in Madrid, is amongst these, Ruiz-Gallardon admitted.  He also pointed out that Complutense's rector is the son of the late Santiago Carrillo, leader of Spain's Communist party.
He did not need to say that Carrillo Jnr. who must exist side by side with the Arch, has the real victory.