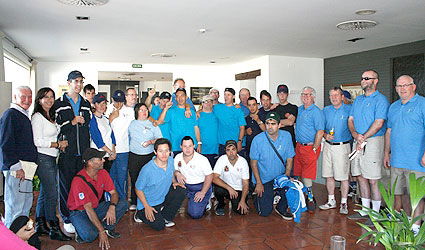 THE third SIGA paragolfers tour was held at the Parador del Golf in Malaga. The tour is for visually, physically and mentally impaired golfers and included a 36-hole special challenge over two days for the Scottish Disability Golf Partnership. 
The Sight Impaired Golfers Association (SIGA) was founded in 1993 by Jack Nusbaum and was the first golf academy of its kind in Europe.
Lessons are taught by Paco Navarro and the Club Director is Indalecio Ballesta. The first tournament was in February and played at the Parador del Golf, which has a very flat course, perfect for the impaired. Those in wheelchairs can play a short par 3, 9-hole course if they can't take on the 18-hole challenge.