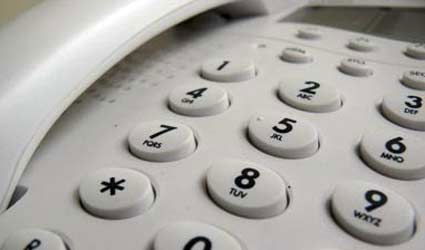 CONSUMERS who wish to change their landline telephone provider can now do so in just one day.
A new set of regulations passed by the national government has made this procedure, which up until now took five days, faster.
This move comes five months later than expected because telecommunications company Orange didn't make the required technical changes on time.
The company was fined €696,000 by the Commission for the Telecommunications Market (CMT) for this delay, and can be fined up to €20 million following a sanction procedure.
Mobile phone portability in one day has been compulsory since June 2012.
That same year, 5.2 million mobile phone and 1.8 landline phone users changed their service provider.