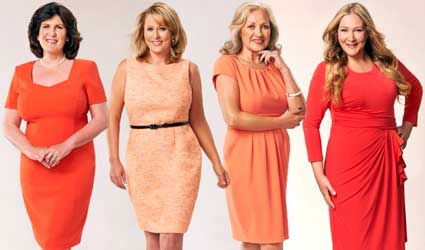 SIZE 16 women are among the happiest and most comfortable in their own skin, according to a new study.
The study's research found 74 per cent are happy with their appearance which is nearly twice as many as the 42 per cent who are size six. And 49 per cent of  women whose weight has fluctuated in the past three years, reveal they were at their happiest with a fuller, size 16 figure.
The research also found 52 per cent of size six women would like to be curvier.
The survey results showed women sized 14 to 18, have a more positive frame of mind when it comes to their appearance. And in comparison, those sized six to 10 are much more critical of their look, with just 59 per cent saying they are happy with their appearance.
The findings also suggest size six ladies are often envious of those with curves, with 35 per cent wishing for a fuller figure because it's "sexier".
Of these 31 percent said they felt curves would make clothes more flattering, and 24 per cent said it would improve their body confidence.