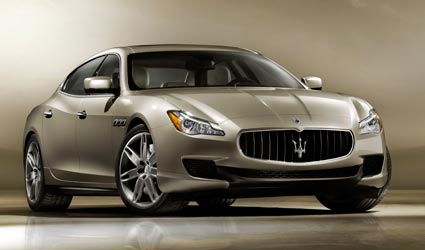 A BAR in New York is offering a $176 (€131) drink with a four-wheeled surprise.
The cocktail, known as Quattroporte, is a tribute to Italian car manufacturer Maserati.
In fact, after ordering one, customers can ask the staff at the bar for a lift in a real Maserati Quattroporte.
The drink, only available in November, has to be ordered in advance at the bar of the Langham Place hotel on the iconic Fifth Avenue.
It is made of Aperol (an Italian aperitif), Amaro Nonino (a digestive herbal liquor), Plymouth Gin and Krug Champagne.