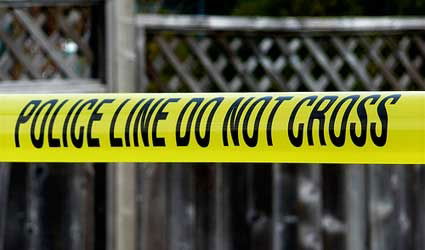 THE body of a woman in her 60s was found in her home by police called after the apparent suicide of a man.
The body was discovered after National Police were called to the block of flats in the Ciudad Jardin area of Malaga when a man jumped to his death from the fifth floor just minutes after midnight.
Residents in the area who witnessed the scene alerted the emergency services but paramedics were only able to confirm the man's death.
Residents in the same building told police where the man lived and that he had lived with a woman for several years. The police rung the doorbell and attempted to contact the man's partner, but without success. They then forced open the door and entered the house where they found the woman's body with stab wounds to the chest.
After evidence was collected a judge authorised the removal of the bodies from the scene. They were taken to the Institute of Legal Medicine for post mortem examinations.
The National Police are now investigating both deaths, although they suspect that the man killed his partner before committing suicide.