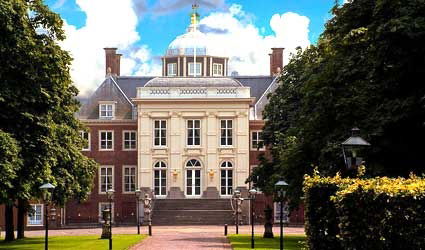 PAUL Hervey-Brookes won the gold medal and walked away with the award for the best planting in the show at the 2013 Gardening World Cup.
In receiving the title judges described Hervey-Brookes as "the young prince of British garden design".
The event is in its fourth year and is held annually in the Dutch themed park of Huis Ten Bosh, located close to Japan's southern tip, near Nagasaki.
Huis Ten Bosch is a residential-style resort modeled on a mediaeval 17th century Dutch town. In English, Huis Ten Bosch means "house in the forest". True to its name the resort has canals running throughout and is surrounded by greenery and forests.
The setting proved perfect for Lim In Chong from Malaysia's Introspection garden, which also won gold and the top award for its category in the show.
The garden took inspiration from the Japanese garden style called Hako Niwa, which takes a very small garden and turns it into an entire world, created to be looked at from several points.
The Huis Ten Bosch resort is striving to become the top flower resort in the world and with flowers in full bloom in all seasons throughout the year, it's quite a spectacular sight.