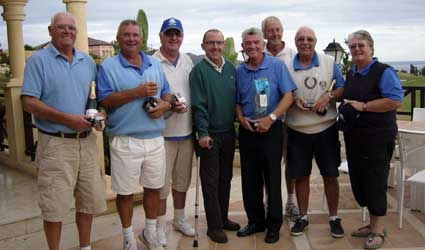 THE Orba Warblers played the 'Spectrum IFA Trophy' game at Villaitana.
The trophy was won by Arthur Sullivan with a score of 42.
Division One was won by Sylvia Mortensen (38), followed by Roy Booth (30), with David Knight (30) in third place.
Division two was won by David Edwards (34), with Barbara Pollitt in second and Peter Gibson in third.
Nearest the pin prizes went to Roy Booth and Jorgen Mortensen who also claimed a two's ball.  The other two's went to Michael Taylor, Bob Edwards and Sylvia Mortensen.
The next meeting for the Warblers will be on November 13 for a medal game at Bonalba.
Guests are welcome, book in online at www.orbawarblers.com .