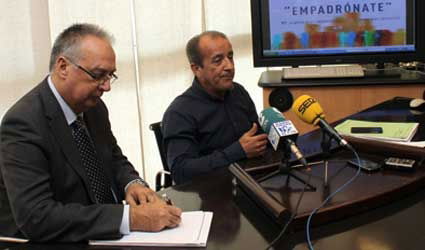 BENIDORM has launched a Padron-awareness campaign.
"It's your town. Register," residents are urged as the town hall strives to bring the registered population up to 75,000. Success would bring in €2 million more in funding from the central government.
But more is at stake than receiving extra money, explained Benidorm mayor Agustin Navarro.
"Benidorm not only faces the difficult task of increasing the municipal register but must also ensureing that it does not shrink," Navarro declared.
INE, Spain's National Statistics' Office, has modified the Padron norms, obliging foreign residents, even those from EU countries, to renew their inscription on the municipal register. 
Benidorm receives €222.16 for every resident on the Padron, so if the town's 6,704 registered foreign residents fail to renew by once more putting their names on the dotted line, Benidorm loses €1.5 million.
"The central government will make savings but the municipal budget will be drastically reduced," Navarro warned.
The Padron campaign also sets out to allay the common fear amongst foreign residents that registering does not bring higher taxes but means better services.