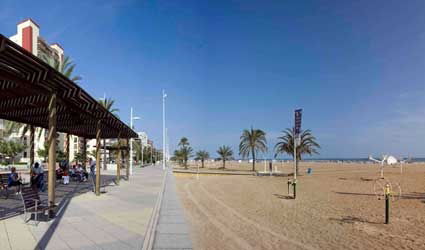 LAST month was hot and dry throughout the Valencian Community.
October's 6 Ssix litres per square metre of rain was 90 per cent lower than usual despite a hailstorm in north Alicante on October 4 and heavy rain in La Safor near Gandia and La Ribera (Valencia).
Overall temperatures for the region were 3.2C higher than usual.  In Alicante province they were 2.6C higher, making last October – like that of 2006 – the hottest since 1930 and the third-hottest since 1861.
Night-time temperatures were still more abnormal, according to Aemet, and on many nights did not drop below 20C, earning the official "tropical" classification.
Temperatures plummeted on October 31, falling by almost 10 degrees and brought the first frosts to Vilafranca (0.1C below zero) and Ademuz (0.7C below).