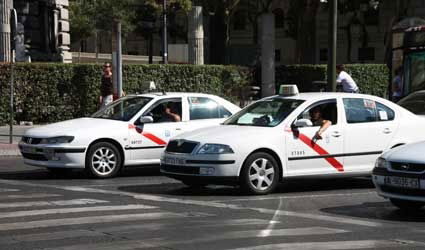 SPANISH drivers fail in energy-efficient and safe driving, a study by international driving services and solutions provider MiX Telematics has revealed.
The study, carried out among 800 professional drivers from the UK, France, Germany and Spain, suggests that both drivers and their employers should work together to achieve a safer and more efficient driving standard.
Fifty per cent of the Spanish drivers polled have received a formal warning or fine  for their driving performance.
These warnings came in the form of sanctions and placed Spain at the top of the list, followed by France and Germany.
Ninety per cent of the 800 drivers polled claimed that safe driving is very important in their job, with only 25 per cent of them receiving guidelines from their employers to improve their driving.
Energy-efficient driving, however, seems to be less relevant as almost a quarter of those polled did not consider it important.
When asked about how their driving style was monitored, only 10 per cent of drivers said they had monitoring devices in their car.
Sixty one per cent claimed their performance was controlled through 'observation,' Spain being the country where this type of control is more usual.
As for ways to encourage drivers to improve their driving, most of them said economic incentives were the best option.
But Spanish  drivers claimed they were more concerned about good performance than receiving bonuses.