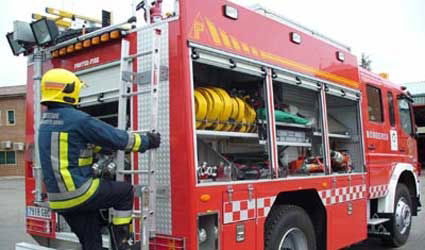 FIREFIGHTERS rescued a woman from her home as she slept during a blaze in the property.
Fire crews were called to the flat in urbanisation Jardin Botanico, in calle Orihuela, Torrevieja, after the caretaker spotted the fire on the fourth floor of one of the residential blocks.
Suspecting the tenant was inside they broke the glass of a window in the gallery to access the property to find the woman sleeping, unaware of the fire.
Investigations found the fire to have been started by a short circuit in electrical equipment.