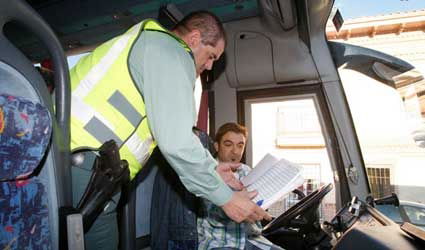 A BUS safety campaign has been launched by the Directorate General of Traffic (DGT) across the Valencia Region.
As part of this campaign Traffic Guardia Civil will conduct inspections on vehicles regarding authorisations and documents, technical and security elements and seat belts as well as checking the amount of hours a driver has been behind the wheel.
School buses will also be checked to ensure they meet all requirements as set out by law. Of the nearly 17,000 buses made in Spain for the school transport service, only two in five have the correct seatbelts installed, so special attention will be paid to this aspect with the DGT stating that nine out of 10 children seriously injured in a bus accident could have been avoided had they been wearing a seatbelt.
During last year's campaign a total of 109 school buses were inspected in the province of Alicante with 53 being reported.
From 2013, all new trucks and buses must have an emergency braking system that activates automatically when it detects the possibility of collision.