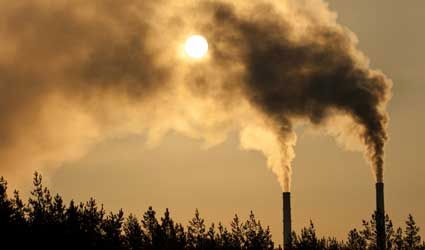 IS the silly season – you know, that time of year when Government party leaders disappear on their summer hols and the papers are plastered with silly stories – still with us and merging with Hallowe'en? Especially about health scares and end-of-the-world scenarios.
For instance, earlier this month, astronomers at the Crimean Astrophysical Observatory in the Ukraine discovered an asteroid that doomsday headlines warn could hit the Earth in 2032. Well, could it hurry up a bit: Bruce Willis mightn't be around anymore to save us come 2032. Meanwhile, should we await Government advice about the importance of sheltering under a sturdy dining-room table with a warm, fleecy blanket, a torch, a bottle of mineral water and checking our life insurance policies?
Now, calm down, people! Realistically, the asteroid has a 99.998% chance of missing Earth. We should be more concerned about what's happening to the environment and the potential depletion of the world's natural resources. Mankind's the biggest threat to life on Earth.
The other misleading headline concerned "research" conducted at Glasgow University into the dietary risk factors of having a stroke from eating deep-fried Mars bars. Result of this "research": findings below the normal scientific threshold for statistical significance. In other words, pointless. Next week Glasgow University gets a £5million (€5.86 million) government grant to figure out if water is wet.
After that, another study of Scotland's other favourite tipple: Sanatogen tonic wine. Followed by a major research project to pin down the date of Easter.
Which makes me wonder if all these health stories that are regularly trotted out aren't belated April Fool jokes. Hardly a week goes by without the latest revelation that this or that is good/ bad for us – take your pick. You know what I mean. Red wine is good for us – full of polyphenols and stuff – but only if we drink one unit a day. Or was it five or six…
Maybe science reporters are getting hard pressed to come up with eye-catching headlines at a time of intense newspaper competition for readers. One thing's for sure though. Health stories are getting more and more weird. Fact: short, dark-haired women are more likely to develop early menopause. I made this last bit up but you get the drift. Deep-fried cheesecake, anyone?
Nora Johnson's thrillers 'Retribution', 'Soul Stealer', 'The De Clerambault Code' (www.nora-johnson.com) available from Amazon in paperback/eBook (€0.89; £0.77) and iBookstore.Profits to Cudeca.