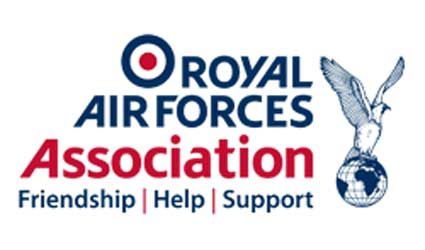 FOR the past 11 years, the Benalmadena Branch of RAFA has served an area from Estepona to East Malaga and about 80km inland.
With the reduction in RAF numbers on Gibraltar, it is no longer viable for the RAFA Branch there to continue. It has been decided to merge them with the Benalmadena Branch and reform the Costa del Sol Branch 1342 and remain the most senior RAFA Branch in Spain. They now cover from Velez Malaga right up to the Gibraltar border and over it for welfare cases as required.
The Welfare Team is involved in many cases where ex-RAF or their spouses and dependents require help ranging from medical or care help, repatriation, or simply the use of our disability aids. They arrange home help and care, and provide the essential link to the RAF Benevolent Fund and Social Services, in UK and in Spain.
Since 2006, this branch alone has disbursed over €290,000in welfare aid to needy cases. The Branch is registered in Spain to ensure the correct and legal distribution of monies received from the UK, and that collected here under the banner of 'Wings' collections.
For further information, visit www.rafacostadelsol.co.uk where you will find lots of information including the programme of social events.
They meet at Hotel Tamisa Golf, Mijas Costa, at 1pm on the first Monday of each month, and at The Peacock Grill and Bar, Avenida Bonanza, Arroyo de le Miel, at 2pm, on the third Monday of each month.