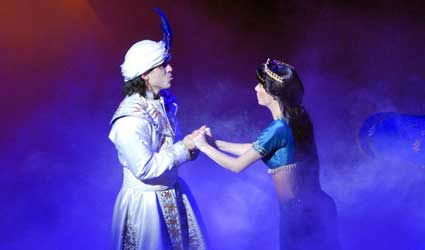 STUDIO 32 is now well into rehearsals for its first production, Aladdin, being held at the Cardinal Belluga Theatre in San Fulgencio on December 13-14.
The panto is being held in aid of La Asociacion de Alzheimer de San Fulgencio and features a cast which has both experience and youth, put together by director Edith Smith. Heading the cast is Susan Zillah Wilson as Aladdin. New to the area she has performed in numerous pantomime roles as a professional singer and dancer in the UK.
The show and chorus will include a number of well known local performers and Totally Dance will be performing new dance routines.
Tickets cost €6 for adults and €4 for children and are now available by calling Ann on 966 318 019, email [email protected]  or locally from News 4 U, La Marina; The Card Place Benimar; The Christmas Shop, San Luis and Totally Dance, Benijofar.