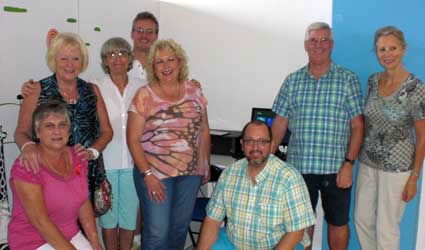 THE Charity Shop of Calpe has donated a brand new desktop computer and printer to help children from needy families in the town.
Everything was supplied and installed by Alien Technologies, who loaded the computer with all the programmes needed for homework and other activities.
The computer is situated in the new Weekend Children's Activity Centre in the Plaza Central, which is run by the youth section of the Red Cross. It is available for use by children from families who are supported by the Red Cross. The centre is open on Saturdays from 11am to 1pm and 5pm to 7pm for children to do their homework, read, or get involved in craft activities.
In a few weeks, the Charity shop will be celebrating its annual Christmas Event, with a range of stalls selling Christmas goodies, as well as gifts, competitions and a raffle. So put the date in your diary now November 21 from 4pm to 6pm and come along for a glass of Buck's Fizz while you start your Christmas shopping.