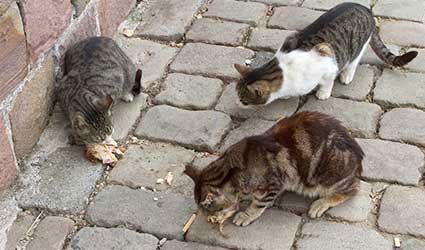 FINDING a balance between the hygiene and cleanliness of the streets and the welfare and protection of stray animals is something the Malaga Felina is working hard on.
Now the association dedicated to the care of stray cats believes it has found the solution to ensure colonies of cats are fed in a controlled manner by dedicated people.
The proposal is to give an identification card to any person who wants to feed stray cats after being properly trained on a free course from Malaga Felina. This will allow greater control over the strays and will prevent unauthorised people from feeding cats on the streets.
The association aims to launch the initiative in Torremolinos having spent the last few months recruiting people to feed the cats. The proposal has also been submitted to the City of Malaga