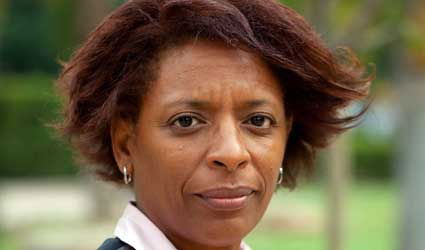 By Dilip Kuner
HELPING the people help themselves.
That could be the motto of the new British Consul for Andalucia and the Canary Islands.
Charmaine Arbouine is an outgoing and friendly mother of three who settled in Spain with her Scottish husband James eight years ago after a long career in public service.
Those years in Spain have, she said, given her an insight into the problems and challenges many UK citizens face when moving to a new country.
And with her background of customer care and organisational abilities built up in UK local authorities and NGOs she has the skills needed to make sure the Consulate efficiently fulfils its primary purpose.  "I view our job as being enablers. We can help in some cases directly, but in others we can point people in the right direction.
"Our sole purpose is to help distressed British citizens. Yes there are some pieces of paperwork that people need which we can help with, but the main thing is to help people in emergencies. For example people who have lost or had their passports stolen, have mental health problems, or people who have been detained, or assaulted."
When asked what her personality brings to the job, she said a passion for customer service and getting help to people most in need.  Secondly she is always striving to improve. "We can always get better."
The 50-year-old, originally from Nottingham, the mother of two girls and a boy aged 15, 14 and 12, is very happy to have become the Consul.
"This is the perfect job for me. I did Spanish at University (Hull), I was interested in working in a voluntary capacity for organisations like Oxfam to help people.  Being here brings everything together. I am still helping people, but using my professional organisational skills as well."
Charmaine has more than 20 years' experience of managing people and resources in the public and not-for-profit sectors.  She was previously a consultant to local and central government organisations in the UK, specialising in public sector performance improvement. 
Charmaine said there is a long list of problems the Consulate can help with, but she stresssd that prevention is always better than cure.
"Some things are very preventable – for instance allowing your passport to lapse. It takes up to six weeks to get a new passport, so people who have to travel urgently  then have to apply for emergency papers, and that can be expensive. Just keeping an eye on passport dates can save a lot of trouble."