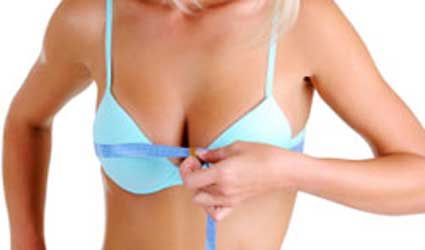 HAVING a breast augmentation or implants could alter a woman's sex life for the better.
According to a new study in Brazil, women who had cosmetic surgery to enhance their breast size experienced a significant increase in arousal and satisfaction following the procedure, HealthDay News reported.
However, the researchers also found that women who had stretch marks after getting breast implants did not experience the same improvement in their sex lives.
The study included 45 women who were planning on undergoing breast augmentation.  Before the surgery, Dr Paulo Guimaros and his colleagues gave the women a questionnaire to assess the quality of their sex lives and sexual satisfaction.  The women took the same questionnaire two, four and 18 months after the operation.
Of the 36 women who did not develop stretch marks after the surgery, all reported improved levels of arousal and more satisfaction with their sexual experiences, according to HealthDay News.