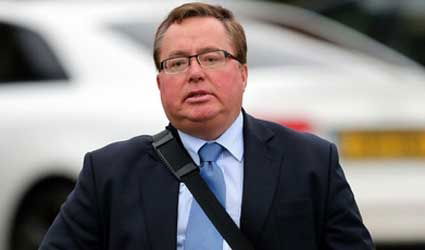 A JOURNALIST who was based on the Costa Del Sol as Travel Editor for a local newspaper has been jailed for 22 years for sex attacks on boys.
Michael Souter, 60, of Loddon, Norfolk, UK, was sentenced for the assaults on seven boys aged between 11 and 16.
He had been convicted earlier this month for the offences that occured between 1979 and 1999.
Norfolk Crown Court heard Souter, who used to work for BBC Radio Norfolk and Radio Clyde, used his local celebrity status to gain the trust of his victims. He also worked as a Venture Scout leader and as a county council mentor for vulnerable young men.
In a six-week trial the court was told that Souter denied the 19 allegations of child sex abuse. He accused police of planting indecent images on his computer.
But the jury found him guilty of the sex abuse charges plus seven counts of making and possessing indecent images of under-18s.
Detectives have also revealed they are now investigating more allegations against him.
Judge Mark Lucraft QC described Souter's attempts to claim that the allegations were fabricated as "pathetic."