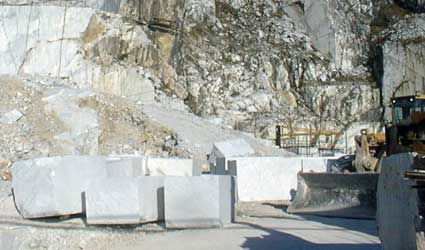 THE Marble industry in Macael suffered a blow with the death of another worker in a quarry.
Manuel Rubio died when, for reasons that are yet to be clarified, he was run over by a large digger whilst it was reversing. He was the third worker in the marble industry to die this year in a work-related accident.
The incident occurred at the quarry known as Umbria del Pozo, owned by Gutierrez Mena last week.
Although emergency services were called to the site, nothing could be done to help the worker, who lived inMacael.
The local mayor, Raul Martinez, who visited the scene upon hearing the news, showed his dismay at the accident. "We have had two tough years, because of the drop in activity due to the crisis, this type of tragic accident with a fatal outcome makes things worse.
"The company complies with the safety measures and these are accidents that are due to human error unfortunately."
Cuardia Civil officers and Works Inspectors have launched an investigation into the accident.