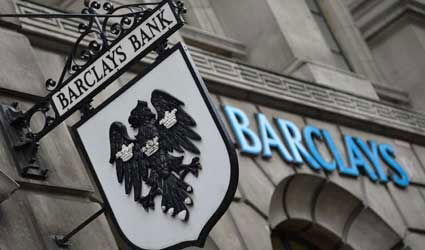 NEW YORK (Reuters) – Barclays Plc breached a derivative agreement with a Black Diamond Capital Management unit and must return an estimated $297 million (183.3 million pounds) in collateral to the hedge fund, a divided New York state appeals court ruled on Thursday.
The Connecticut-based fund's BDC Finance LLC filed a lawsuit against the bank in 2008, claiming Barclays had defaulted on a $40 million collateral call made at the height of the financial crisis.
Barclays disagreed with that amount, asserting that it owed only $5 million, which it remitted to Black Diamond two days after the call was made. Black Diamond then declared Barclays in default.
Last year, Justice Eileen Bransten in state Supreme Court in Manhattan dismissed Black Diamond's breach of contract claim. However, the Appellate Division of the Supreme Court, a midlevel appeals court, reversed that ruling in a 3-2 decision on Thursday.
The court found Barclays breached the contract both by not making the $5 million payment on time and by failing to follow the contract's procedures for disputing a collateral call, which required the bank to pay the full $40 million amount before disputing it.
"The evidence in the record undeniably shows that Barclays failed to pay the undisputed amount by the deadline, and establishes as a matter of law that Barclays did not comply with the (contract's) dispute resolution process," the three-judge majority wrote.
With Barclays in default, Black Diamond had the right to terminate the agreement and demand a return of its entire collateral, which the fund has estimated at $297 million, the court said.
Two judges, however, dissented from the court's opinion, arguing that there are questions of fact over whether Barclays disputed the $40 million call in a timely fashion.
Barclays did not immediately respond to a request seeking comment outside of regular U.S. business hours. The bank can seek to appeal the decision to the Court of Appeals, New York's highest court.
Craig Newman, a lawyer for Black Diamond, declined to comment.
The deal at issue was signed in 2005. The total return swap transferred the benefits and risks of an investment in a Barclays-held portfolio of corporate debt instruments to Black Diamond in exchange for financing fees paid to the bank.
The contract allowed each side to make collateral demands on the other based on changes to the value of the underlying loans.
The case is BDC Finance v. Barclays Bank, New York State Supreme Court, Appellate Division, First Department, No. 9906.