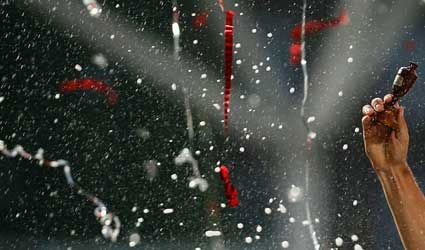 MELBOURNE (Reuters) – As England arrived in Perth on Friday confident of winning a fourth consecutive Ashes series, Australian media were already nominating scapegoats in the event of another crushing defeat.
Australia lost the first of back-to-back series 3-0 away, but failing to turn around the result on home soil would be infinitely more galling for the cricket-loving nation.
The hosts' 3-1 loss in the 2010-11 series which ended England's 24-year winning drought Down Under remains the lowest point in Australia's recent cricketing history and triggered root-and-branch reviews in a bid to ensure no repeat.
Nearly two years on, the negativity remains pervasive and Australia is still locked in introspection four weeks before the first test gets underway in Brisbane.
The prevailing mood has contrasted with the game's general financial health, which embattled Cricket Australia chief James Sutherland described in rosy terms on Thursday.
Revenues soared 68 percent to A$684 million in the four-year cycle from 2009-12 compared to the previous period, propelled by media rights deals. CA hopes to crack A$1 billion in revenues by the end of the decade.
But as local pundits pointed out, fans would be happy for the game to be awash in red ink if their test team were winning.
"The graphs and slides depicting Australian cricket in a strong state of financial and strategic health… will mean little if Australia sinks to a fourth consecutive Ashes defeat," The Age's cricket writer Chloe Saltau wrote on Friday.