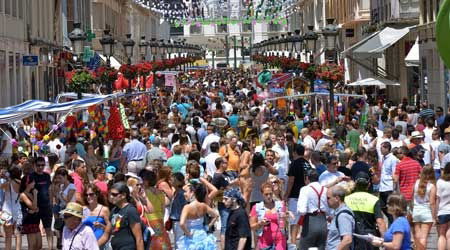 NEXT year, Malaga's feria will once again include August 19 after a city hall U-turn.
The council has gone back on its plans, and whereas this year it was not included, in order to make June 18 a holiday, next year, it will be.
The other option proposed was to do away with the day off in lieu of the National Holiday on October 12, which falls on a Sunday… But that was not popular, so instead June 18 will be a working holiday, as only so many holidays can be taken per year.
This has been done to respect the wishes of the catering sector in the city, but breaks a promise made with several religious brotherhoods. The catering and tourism sector has already proposed that next year's 'feria' be held from August 15 to 24.